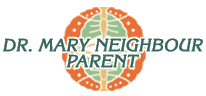 DR. MARY NEIGHBOUR PARENT
Dr. Parent received her BA degree in Art Education from Rutgers University, Douglass College in 1941 and her MA in Far Eastern Art History from the University of California, Los Angeles in 1954. Also, 1954 marked her first visit to Japan, staying with friends in Kobe. She served at Loyola Marymount University from 1948 to 1976, becoming a full Professor in 1970 and acting as Chairman of the Department of Art and Art History from 1954 to 1976. On sabbatical in 1962 she attended Sophia University in Tokyo. In 1979 she received her doctorate in Japanese Architectural History from the University of Tokyo, Japan. She held the distinction of being the first foreign woman to be awarded a PhD at this University. Her dissertation, The Roof in Japanese Buddhist Architecture was published by Kajima/Weatherhill in 1983. Since 1982 she has been compiling an illustrated Japanese-English Dictionary of Japanese Art Historical and Architectural Terminology. Funding provided by Japan Foundation 1982 and Niwano Peace Foundation in 1993. From 1995 until the present, Kajima Art Foundation, the Kajima Foundation for the Promotion of Technical and Scientific Studies and the Atsumi Family, et al., have provided continuous funding. Dr. Parent made Tokyo her home for more than 27 years.

She married in 1947 had three children and later divorced. In 1991 she married long-time friend George Mochizuki. After falling ill she moved to Oregon to be near her daughter and subsequently went to live at the Marion Estates in Sublimity, Oregon in 2002. She died from breathing complications on January 1st, 2003. She is survived by her three children, five grandchildren and one great grandchild. She was preceded in death by her husband George Mochizuki.
| | | |
| --- | --- | --- |
|   |   |   |
|   |   | |