1 The main entrance gate for many Zen temples. They are large, single-storied, 8-legged or 4-legged gates of various styles. They are located in front of a high gate called *sanmon 三門. See *butsumon 仏門, *sangedatsumon 三解脱門.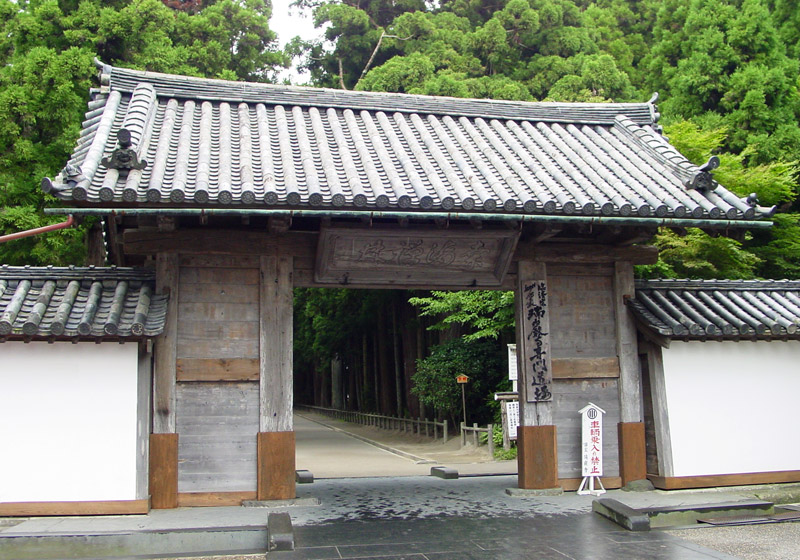 Zuiganji Soumon 瑞巌寺総門 (Miyagi)


2 A generic name for the large outermost gate that serves as the formal entrance to an aristocratic dwelling
or temple precinct. HEIKE MONOGATARI 平家物語 (The Tale of Heike; completed between 1219-33), refers to a Sanjou omote-no-soumon 三条表の総門 which translates as the main gate in front of the Sanjou mansion.