munazutsumi 棟包




KEY WORD : architecture / general terms

Also read munezutsumi.

1 A general term used to refer to any tile stacked high in layers on top of a roof ridge. See *hiwadabuki 桧皮葺.

2 A ceremony that celebrates the completion of a tile ridge. The rest of the roof is covered with cypress bark *hiwadabuki 桧皮葺, or thatch *kayabuki 茅葺.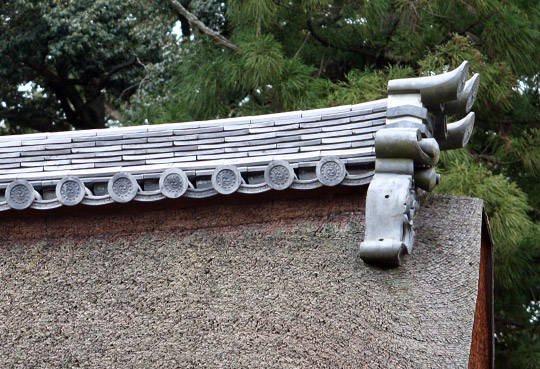 Oomiwa Jinja Haiden 大神神社拝殿 (Nara)


REFERENCES:



EXTERNAL LINKS:



NOTES:




(C)2001 Japanese Architecture and Art Net Users System. No reproduction or republication without written permission.
掲載のテキスト・写真・イラストなど、全てのコンテンツの無断複製・転載を禁じます。