ishidan 石段




KEY WORD : architecture / gardens

Also *nobedan 延段; tatami-ishi 畳石.

1 Stepping stones. A long narrow stone slab used in tea ceremony gardens *roji 露地. In the case of a tea ceremony house, stepping stones are often used under the pent roof *hisashi 廂.

2 Steps made with natural stones. One example is the long flight of stone steps leading to Jingoji Roumon 神護寺楼門, in Kyoto.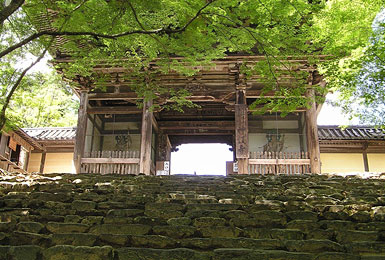 Jingoji Roumon 神護寺楼門 (Kyoto)


REFERENCES:



EXTERNAL LINKS:



NOTES:




(C)2001 Japanese Architecture and Art Net Users System. No reproduction or republication without written permission.
掲載のテキスト・写真・イラストなど、全てのコンテンツの無断複製・転載を禁じます。