Same meaning as imomeji ˆð–Ú'n.

1@A straight-line, end-to-end blind stub tenon *hozo 'Ù'¼ and mortise *hozoana 'Ù'¼ŒŠ joint used in wood construction to attach two members. The butt joint that results is used, for example, in board and batten ceilings *saobuchi tenjou ž¨‰"Vˆä. See *tsukitsuke "Ë•t, *hagi "Š.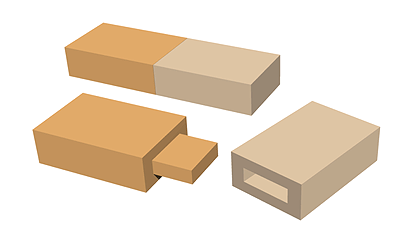 2@Stones, bricks or sods arranged in a straight line is also called imomeji.